Fabdaz cares
There is little in this world that is worse than childhood cancer. Behind only accidents, cancer is the second leading cause of death in children. At fabdaz we are committed to doing our part to combat this terrible illness. A substantial portion of our profits will be donated to organizations that treat childhood cancer, advance cures, and provide financial assistance to families affected by it.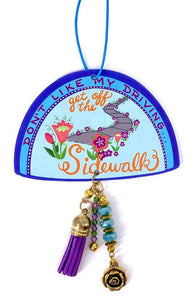 More fabdazerrific products coming soon!
Your car should smell fabdazalicious! New arrival 2022 - Car Air Fresheners with beads, tassel, and charm.